introducing Dynamic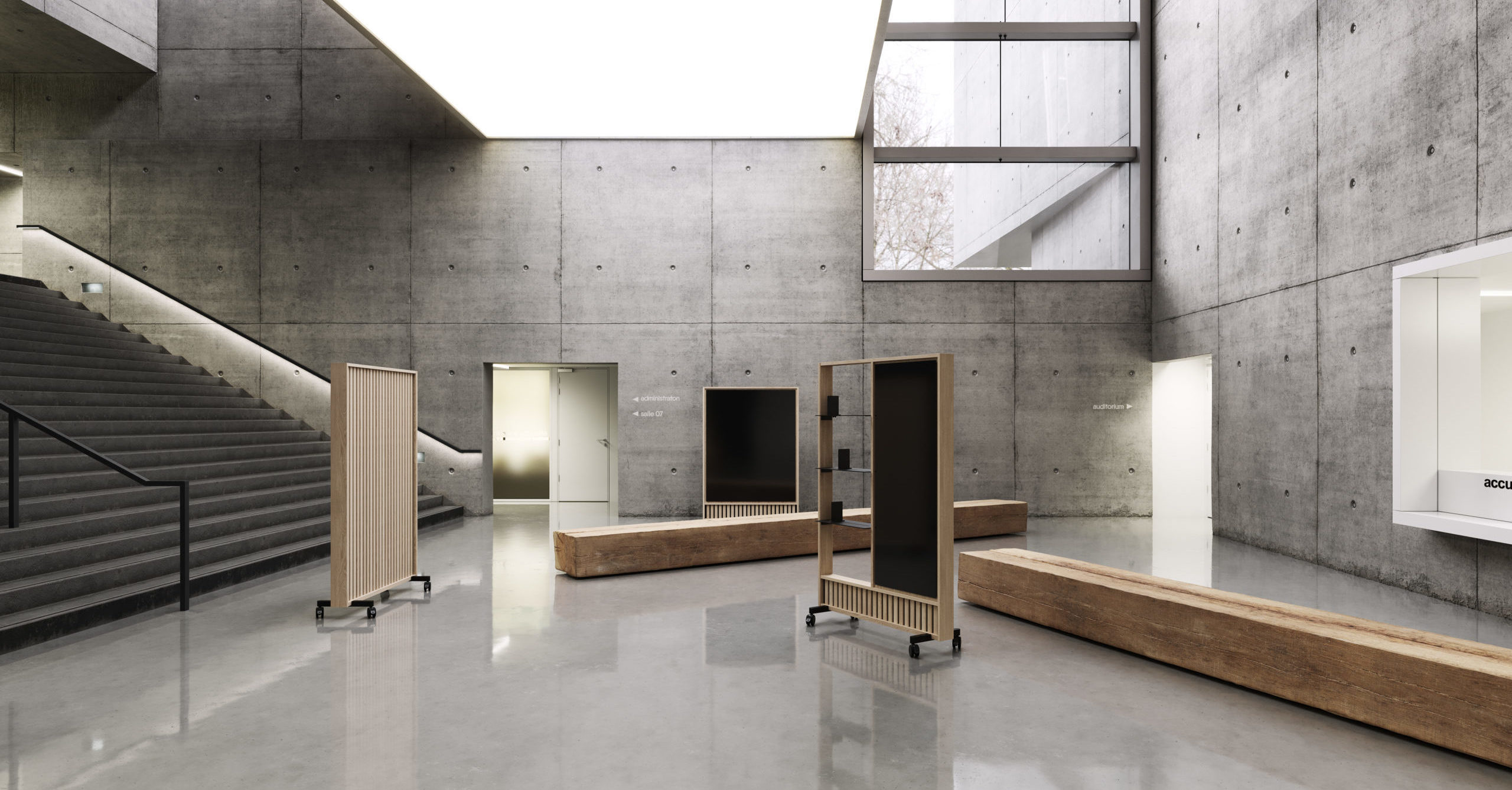 Created by Claus Brandt-Jakobsen, CHAT BOARD® Dynamic bridges the gap between essential workspace fittings and full-fledged furniture in an ingenious framework design, developed to provide flexible, free-flowing, and multifunctional dimensions to professional, educational, and creative spaces.
Timeless and adaptable by nature, Dynamic was built to accommodate a working world of a digital age, but it was shaped by a profound appreciation of the fundamentally human need to express itself through analogue means.
The Dynamic collection carefully translates three key themes and two base varieties into six different self-contained units, each offering a series of features and functions that allow it to stand proudly and purposefully on its own, or to partner up with one or more companions to sculpt and define changeable spaces within spaces.
Inviting architects and space planners to create individual and bespoke solutions, Dynamic offers a wide range of combinations, spanning across a variety of materials, finish textures and colour options.

THREE KEY THEMES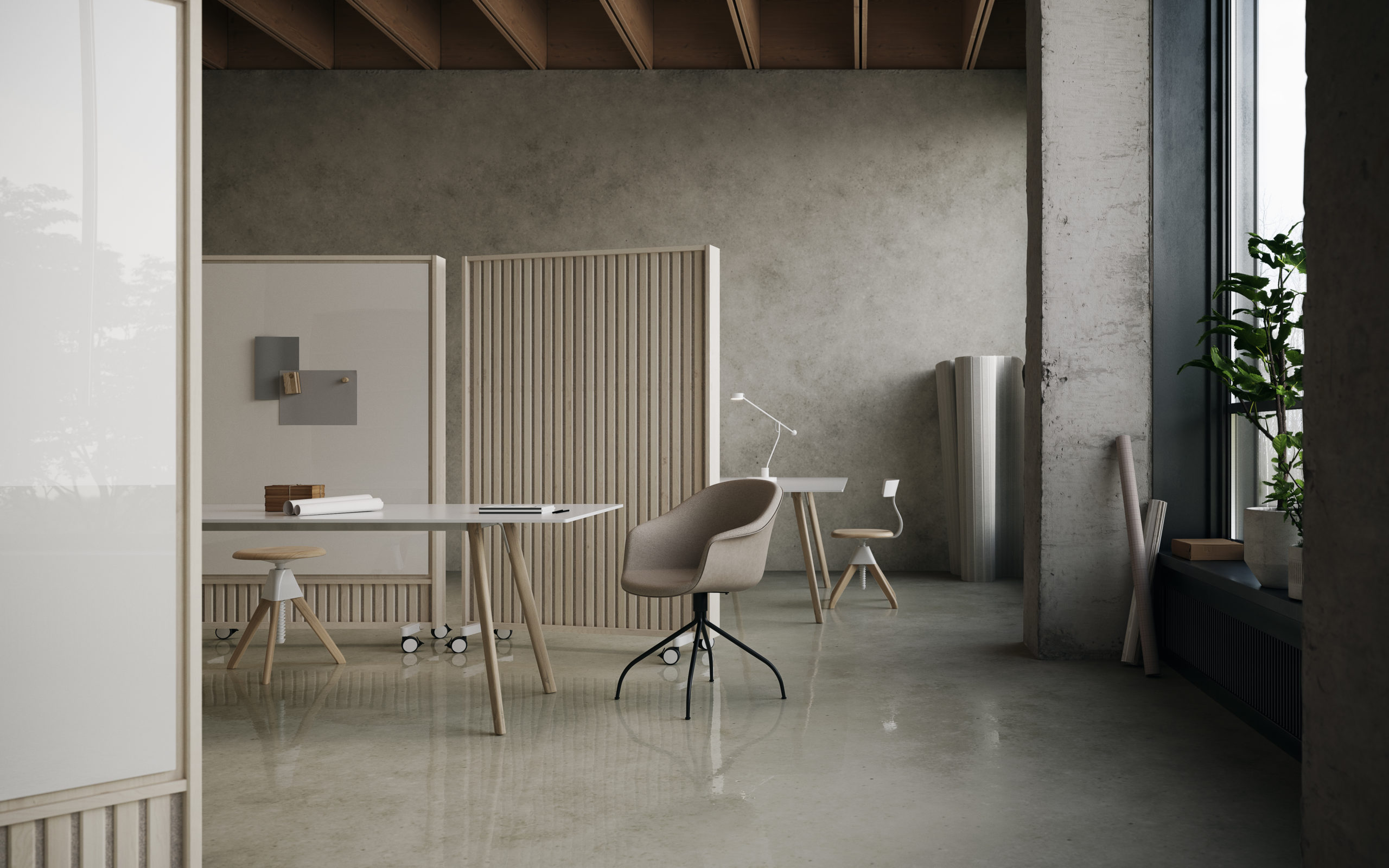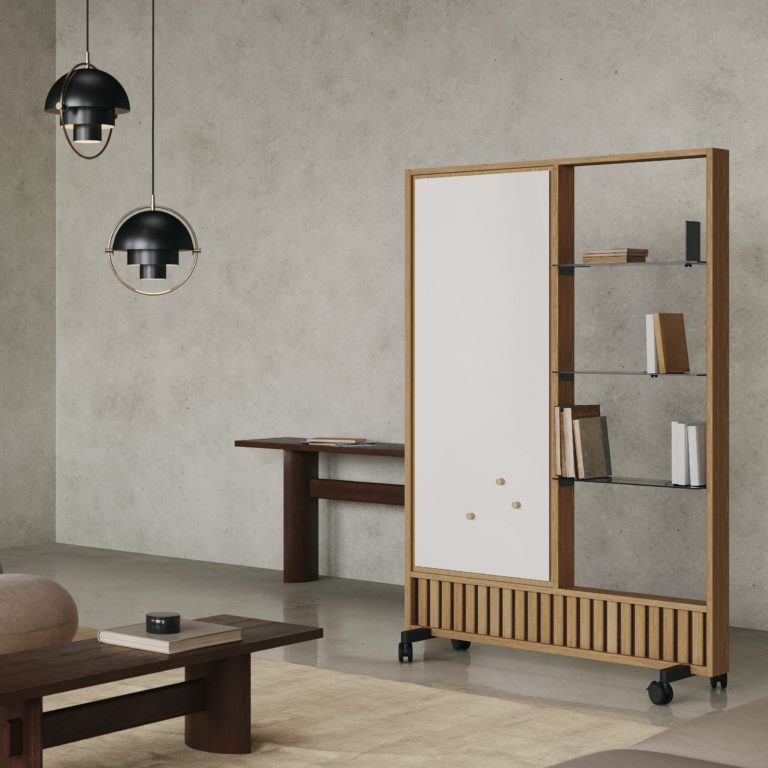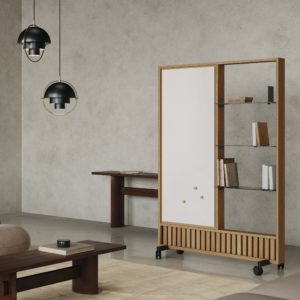 I. Dynamic Wood Acoustic
Dynamic Wood Acoustic combines the noble elegance of carefully composed, solid wood slat surfaces with the soft efficiency of acoustic felt, exquisitely contrasting the smoothness of the glass board.
Choose between the Full Coverage and Shelf version, or combine the two for a multi-dimensional, spatial experience.
download complete product specifications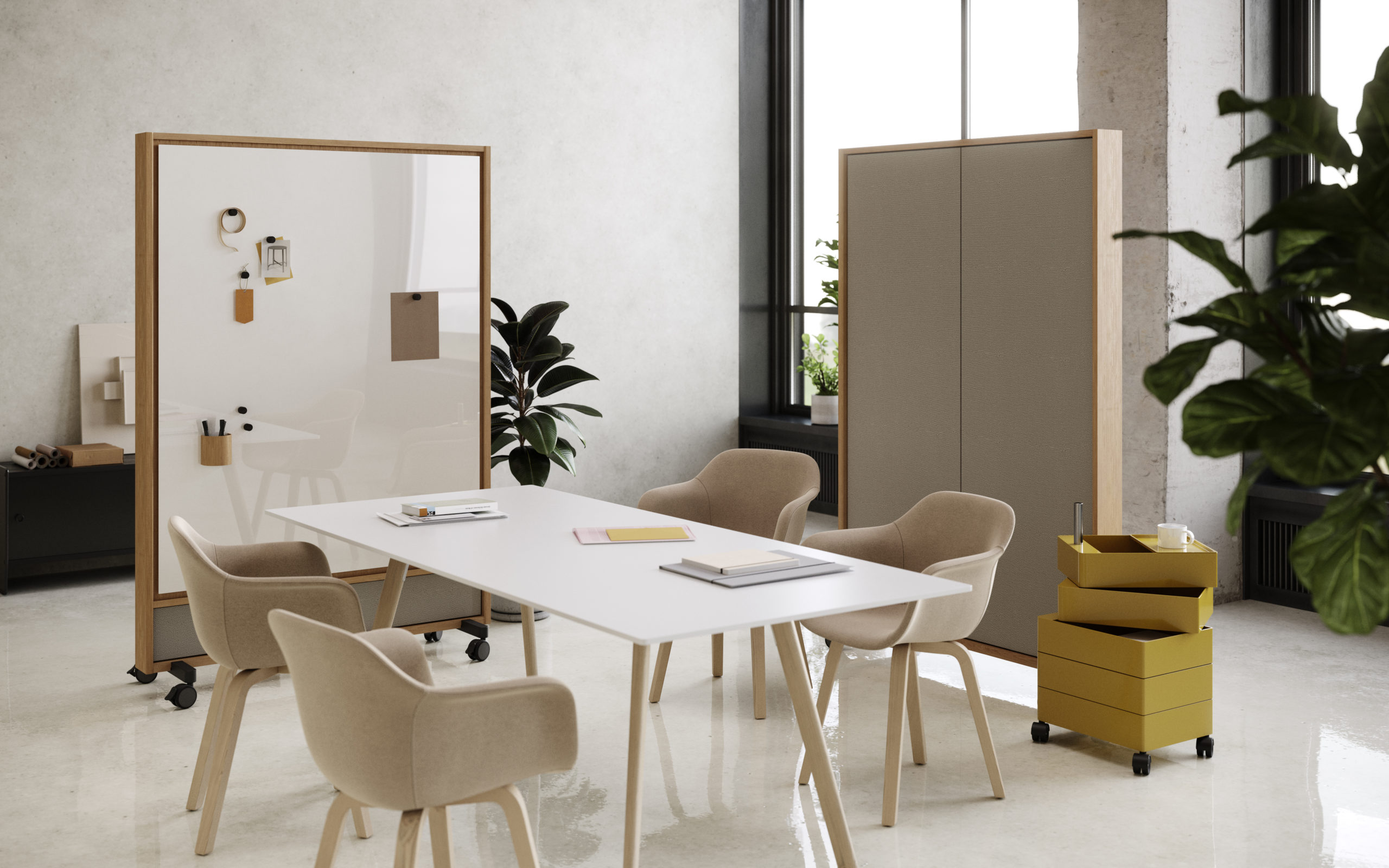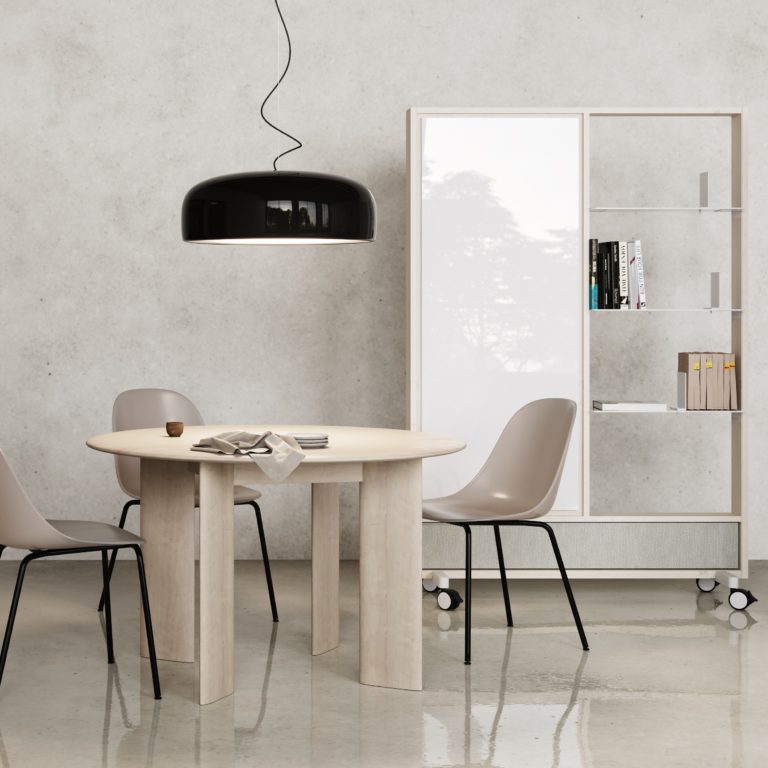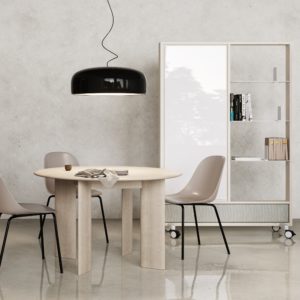 II. Dynamic Fabric Acoustic
Dynamic Fabric Acoustic is seriously dedicated to sound reduction, incorporating class A acoustic panels, beautifully covered in a choice of sexily sustainable fabrics, and creating the perfect balance between surface textures.
Go for the full acoustic power player with Full Coverage and add the Shelf version for 360° performance.
download complete product specifications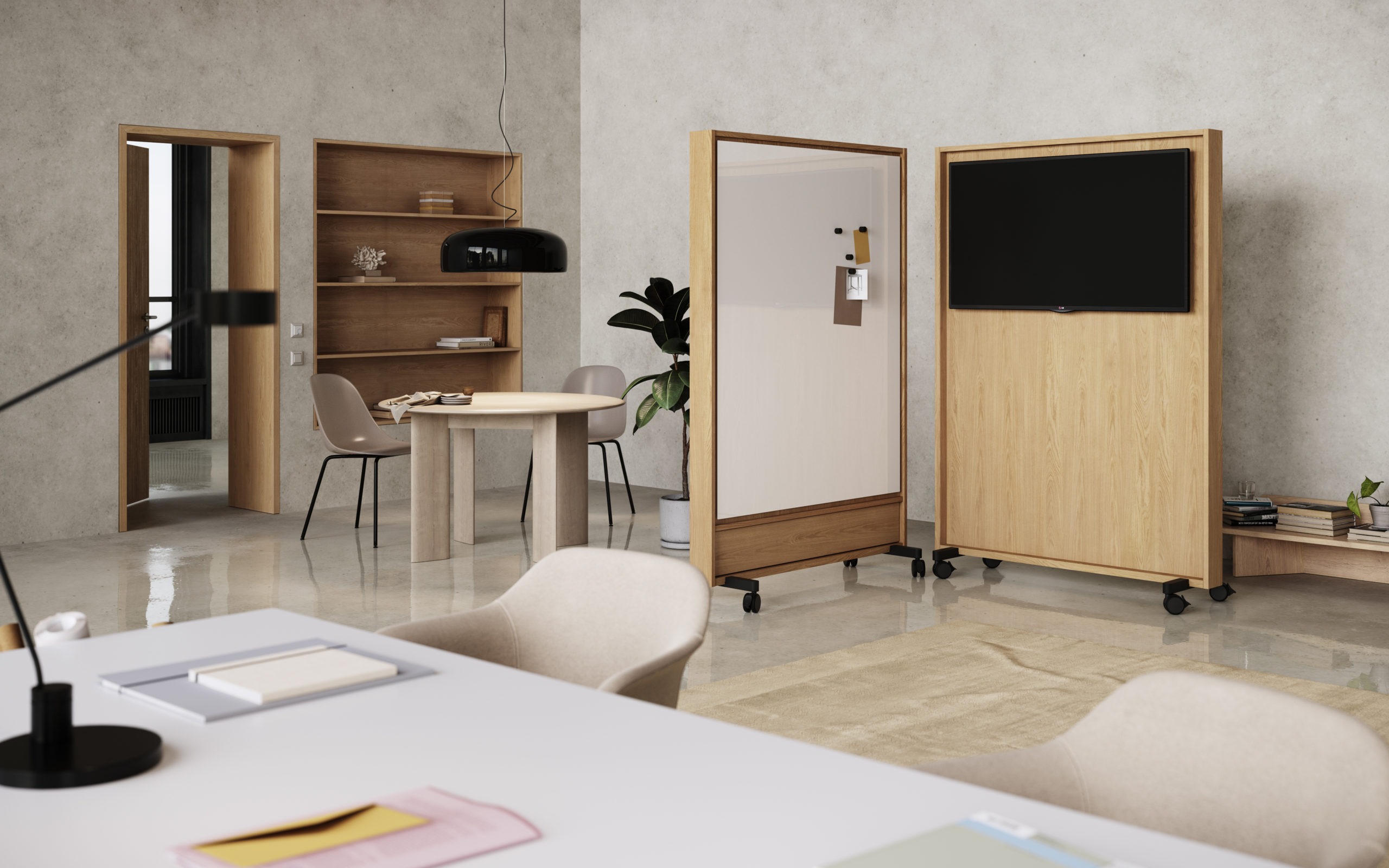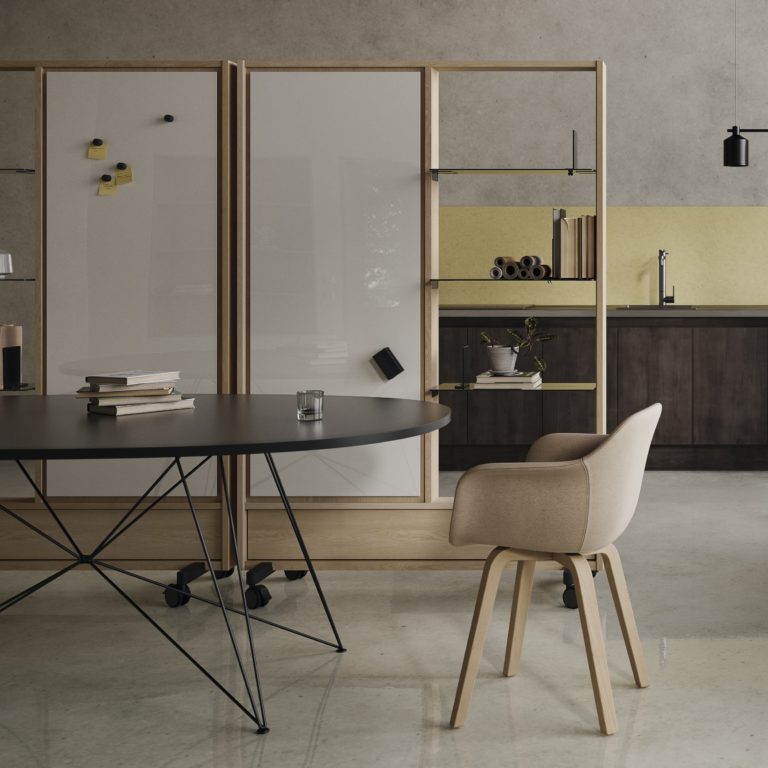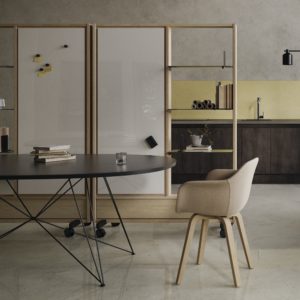 III. Dynamic Wood Veneer
Dynamic Wood Veneer celebrates the warm and comforting solidity of this favourite material, elegantly framing the glass, while cleverly providing the option of incorporating a flat screen for a visually appealing solution that accommodates both analogue and digital demands.
Achieve wall-to-wall functionality by merging the Full Coverage and the Shelf version.
download complete product specifications
X
TWO BASE VARIETIES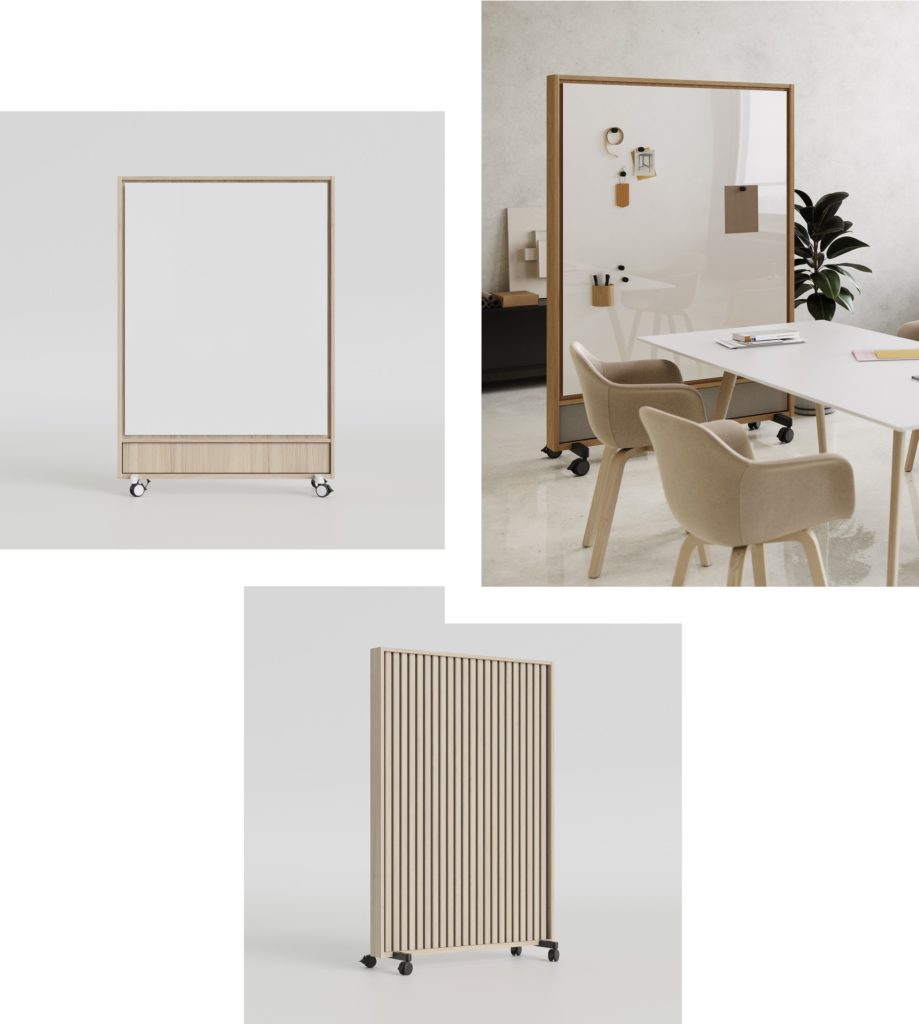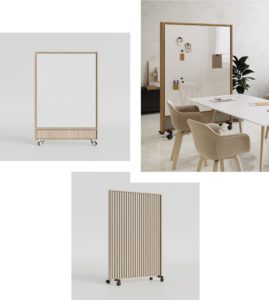 Full Coverage
The Dynamic Full Coverage variants are all created to deliver full-scale, mobile room dividing performance with a built-in writable glass board on one side, and your choice of functional surface on the other.
download complete product specifications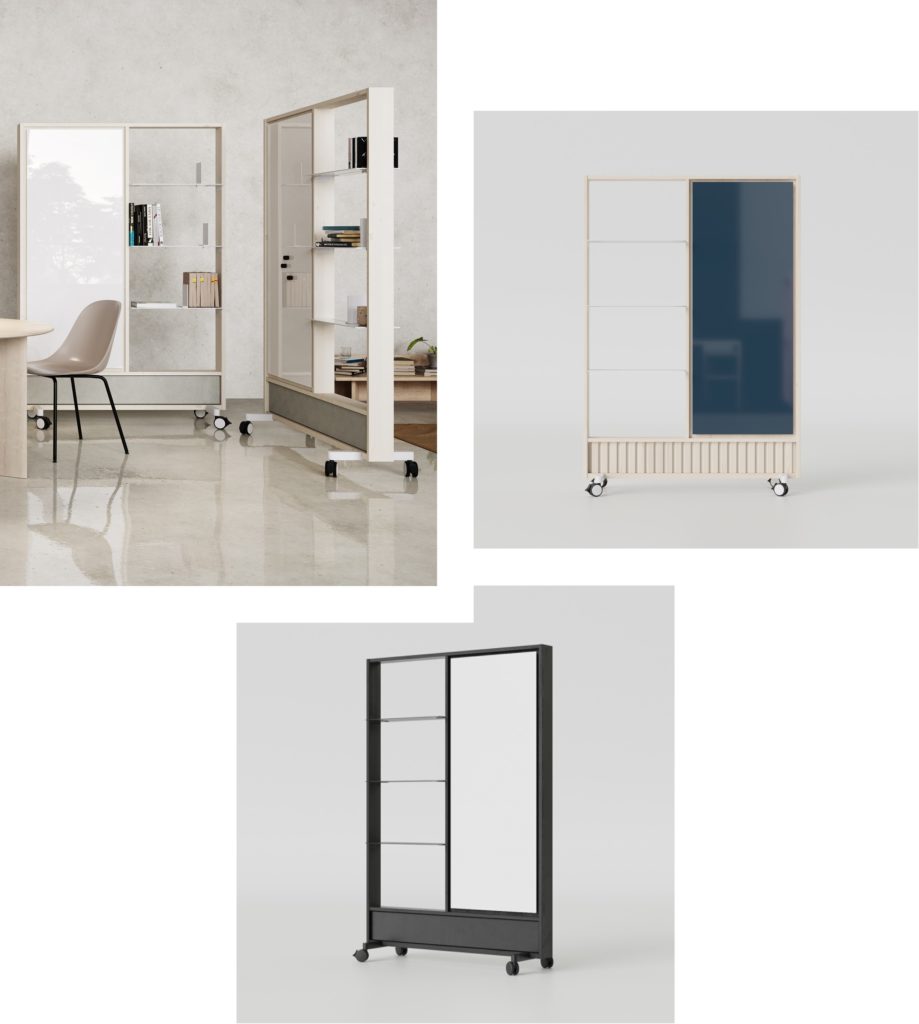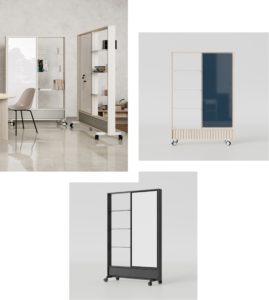 Shelf
The Dynamic Shelf variants ingeniously combine the agile flexibility of a movable partition wall with a useful shelving system to provide equal parts storage and writing surface in a design where one side mirrors the other for double-sided benefit.
download complete product specifications
=
SIX SELF-CONTAINED UNITS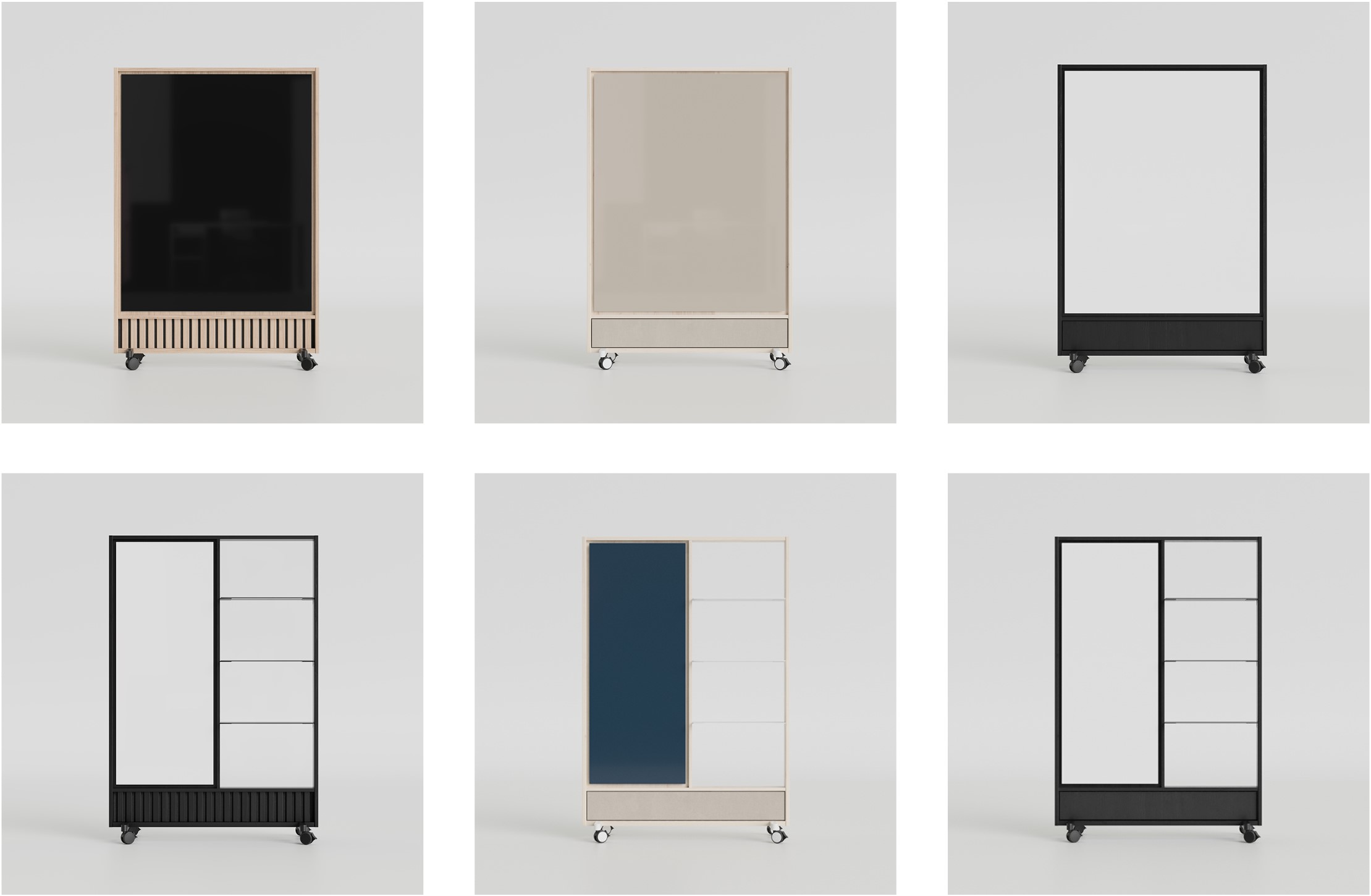 THE CREATOR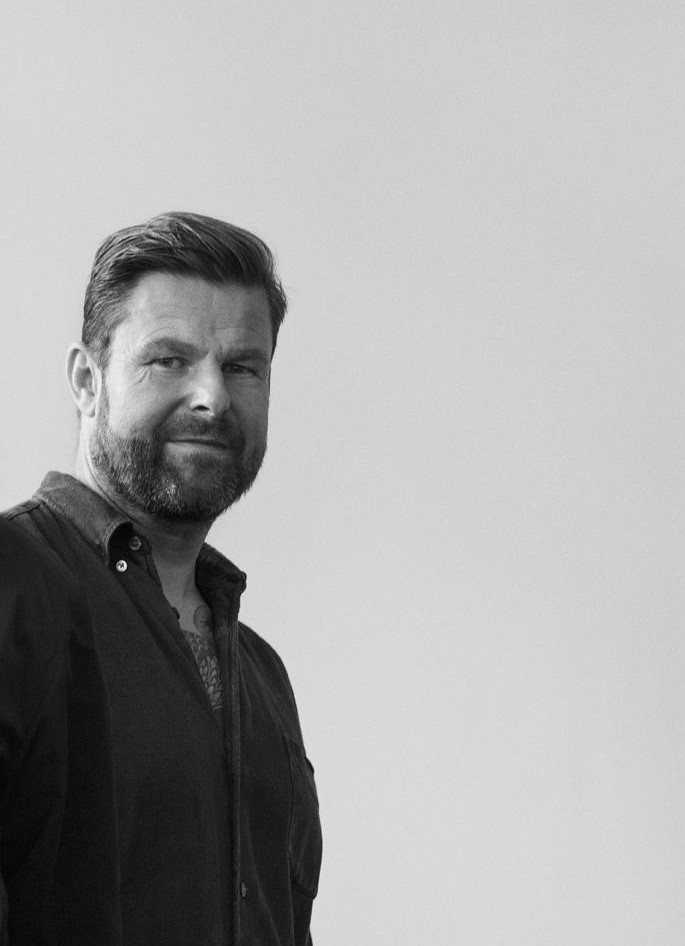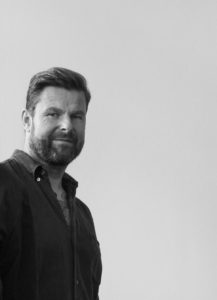 Claus Brandt-Jakobsen
Originally a cabinetmaker by training, Claus Brandt-Jakobsen graduated from the renowned Danish School of Design in 2004 and has since continued to cement his position as one of the major forces to be reckoned with on the Danish design scene.
Having headed the design department at HAY as Design Manager for eight years before going on to work for Muuto as Product Manager for another three years, Claus Brandt-Jakobsen has played a key role in the rejuvenation of the Danish furniture and design industry, creating an impressive portfolio of modern design classics.
In 2015 Brandt-Jakobsen teamed up with long-time friend and fellow Design School graduate, Jens Kajus, founding Copenhagen design studio, Million, where their shared ideals of creating pieces that are carefully adapted to human scale, using only materials of unrivalled quality with a precise design aesthetic has given birth to numerous signature designs that continue to find their way into prestigious projects across the globe.
Since 2021, Claus Brandt-Jakobsen has divided his time between Million and CHAT BOARD as Head of Design, spearheading the company's journey towards a wholly design focused approach to its dedicated mission to bring out beautiful, innovative, and functional solutions to a working world in constant motion.
DYNAMIC DOWNLOADS:
CONTACT YOUR LOCAL CHAT BOARD REPRESENTATIVE FOR MORE INFORMATION